We are now an Authorized Dealer
ITR Gears & Transmission Parts
Call (828) 649-7190 for a quote.
ITR Gears:
ITR Gears are Designed and Manufactured to cover a wide range of Drive Train applications for use on Caterpillar Dozers, Loaders, Graders, Trucks, and other applications. Tested and verified for material durability, dimensional accuracy, and precision during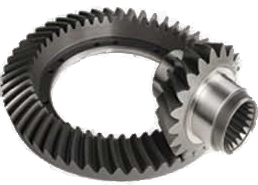 manufacturing, these high quality Gears are engineered to provide a Perfect fit, Excellent Field Performance, Endurance, Durability, and Reduced Noise in severe working conditions.
ITR Gears are available for use on Final Drive, Drive Train, Ring / Pinions, Transmissions, Planetary Drives, Torque Converters, Engines, Pumps and Drives, Steering, Grader Blade Rings,Tandem Doves, and more.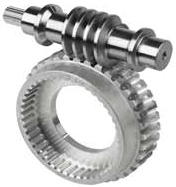 ITR Manufactured Gears are designed, and precision manufactured to deliver reliable performance, increased wear resistance, and long life. ITR's Tooth profile Grinding, Shaving, and Heat treating procedures exceed industry standards and result in the highest component quality.
Final Drive Gears and Pinions:
ITR Crowned Gear Tooth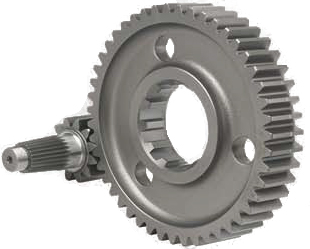 Profiles prevent excessive point loading of teeth resulting from mating gear misalignment and also reduce pitting of gear surfaces. Special Heat Treating along with Induction Hardening ensures proper surface and core hardness to resist abrasion, impact loading, case crushing, tooth breakage, and pitting.
Bearings: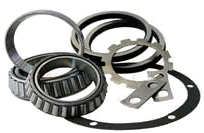 ITR supplies a wide variety of popular Roller, Taper, Thrust, and, Needle Bearings for popular equipment applications, manufactured by the world's leading producers. Quality Seals, Locks, Bushings, Gaskets, and Hardware are also included in ITR's extensive product lines.
Transmission:
ITR provides Gears, Torque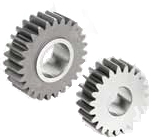 Converters, Housings, Covers, Bearings, Shaft Seals, Bushings, Thrust Washers, Studs, Pins, Shafts, Locks and, other components, that exceed customer performance expectations in these demanding applications.
Friction Discs: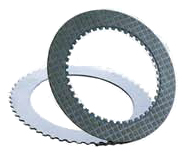 ITR provides high-performance friction materials with the latest OEM style Organic and Synthetic facings for wet and dry running applications with Steel reaction plates, Complete pre-assembled disc packs, Steering clutch discs, Sintered bronze discs, and Steel mating plates for heavy duty applications.
Other Popular Items:
ITR's extensive product line covers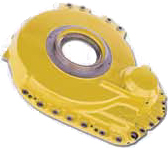 almost One Hundred Thousand line items for use on popular earth moving equipment and is growing every day. Contact Madison Tractor Company for more information on ITR's complete program.
Warranty:
ITR Products are engineered to provide Superior Machine Performance in extreme working conditions and are fully covered by the ITR Product Warranty.
All ITR Undercarriage and Repair Products are covered by one of the strongest Warranties in the industry. For more details, contact Madison Tractor Company.
Madison Tractor Company is your direct link to the world's largest manufacturers of High Quality Undercarriage and Repair Parts.